2021 Annual Conference: Indigenous Peoples and the Law
***In Person in Vancouver and Online***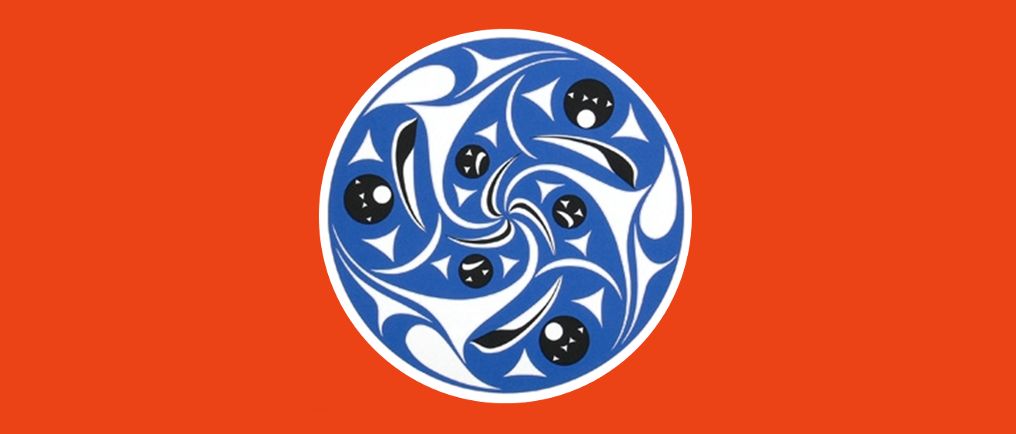 Date: November 17-19, 2021
Price per person: Group rates available (4 and more). Contact us! – Not-for-profit: $500 – CIAJ Members – Early bird rate: $795 ($895 after August 1, 2021) – Non-Members – Early bird rate: $945 ($1,045 after August 1, 2021) – Young lawyer CIAJ Member (5 years or less): $525 ($625 after August 1, 2021) – Young lawyer Non-Member (5 years or less): $625 ($725 after August 1, 2021) – Students: $75 (enrolled full-time at Canadian universities)
Location: Online and at Fairmont Hotel Vancouver: 900 West Georgia Street, Vancouver, BC V6C 2W6
IMPORTANT NOTE: Participants may choose to attend in person at the Fairmont Hotel Vancouver or online. The number of participants admitted on site will depend on public health measures. If in-person attendance is limited, priority will be given to the first registrants. If public health does not allow in-person events, the program will remain the same but will be held entirely online. Activities will be added after the sessions for in-person participants. The program is set on Pacific Time.

Image: "Sacred Circle" by Coast Salish artist from the Lyackson First Nation, Dylan Thomas
Thank you to our Conference Partners:

Bilingual program with simultaneous interpretation
Participation in this program is accredited in provinces where CLE requirements for lawyers are mandatory.
Participation in this program is approved under Section 41 (1) of the Judges Act.
Overview
CIAJ's 45th Annual Conference on Indigenous Peoples and the Law will explore the current state and future of the self-government of Indigenous Peoples in Canada. Vital to the discussion will be the issues of the decolonization of legal institutions, reconciliation with Indigenous Peoples and the enduring legacy of a colonial relationship. The recent finding of unmarked graves at residential school sites only reaffirms the Truth and Reconciliation Commission's vision of an "ongoing process of establishing and maintaining respectful relationships" with Indigenous Peoples. This conference will be a space for dialogue and exchange on the continuation of active education and exploration of the TRC's message.
Become a partner of the Conference!
Position your organization as a committed leader in supporting the administration of justice in Canada and reach decision makers and prominent members from all branches of the legal community and across the country. Discover all the possibilities in our brochure: Sponsorship Package / Exhibitors 
Honorary Chair │ The Honourable Murray Sinclair
Chair │ The Honourable Robert J. Bauman, Chief Justice of British Columbia and of the Court of Appeal of Yukon
Co-Chairs
The Honourable Justice James W. O'Reilly, Federal Court, CIAJ's President
The Honourable Justice P. Colleen Suche, Court of Queen's Bench of Manitoba, CIAJ's First Vice-President
Panel Chairs
The Honourable Justice Thomas J. Crabtree, Supreme Court of British Columbia
The Honourable Judge Tina Dion, Provincial Court of British Columbia
The Honourable Justice Tracy Engelking, Superior Court of Justice (Ontario)
Mark Gervin, Lawyer; Director of the Indigenous Legal Clinic, Peter A. Allard School of Law, University of British Columbia
The Honourable Justice Leonard Marchand, Court of Appeal for British Columbia
Professor Bradford Morse, Faculty of Law, Thompson Rivers University
The Honourable Justice Michelle O'Bonsawin, Superior Court of Justice (Ontario)
Speakers
Georges Erasmus, OC
Phil Fontaine, OC OM
The Honourable Chief Judge Melissa Gillespie, Provincial Court of British Columbia
Joyce King, Director of Legal Affairs, Akwesasne Court
Kathy Louis, OBC
Professor Sarah Morales, Associate Professor, Faculty of law, University of Victoria
Professor Val Napoleon, Director, JD/JID program; Law Foundation Chair of Indigenous Justice and Governance, University of Victoria
The Honourable Justice Michelle O'Bonsawin, Superior Court of Justice (Ontario)
The Honourable Kim Pate, OC, Senator, Senate of Canada
Chancellor Steven Point, University of British Columbia
Professor Kent Roach, Faculty of Law, University of Toronto
Jonathan Rudin, Lawyer, Program Director, Aboriginal Legal Services, Toronto
The Honourable Justice Shannon Smallwood, N.W.T.'s first Dene Supreme Court Judge

Contact
For further information, please contact the Program Coordinator, Mary Plagakis
Tel.: 514-731-2855, extension 4
Email: mary.plagakis@ciaj-icaj.ca
---
Cancellation Policy:
30 days or more before the event: Administration fees of $40
7 days or more before the event: 50% of registration fees
Less than 7 days before the event: No refund
At any time, a participant may be replaced by another person without charge