In office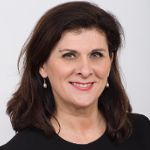 Christine O'Doherty, Lawyer
Executive Director
514-343-6111, extension 4096
christine.odoherty@ciaj-icaj.ca
Christine O'Doherty is a bilingual lawyer experienced in professional, labour and commercial law. She has contributed to developing and implementing effective government relations and public affairs strategies for the Ordre des ingénieurs du Québec, major pharmaceutical companies such as Merck Frosst and Eli Lilly as well as NATIONAL, Canada's most prominent public relations firm. She was also responsible for carrying out compliance cases and developing audit programs. Ms. O'Doherty is a member of the Faculté de pharmacie de l'Université de Montréal, where she is responsible for the implementation of the soft skills curriculum for graduate and undergraduate students.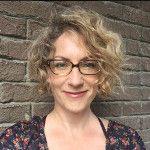 Isabelle Ligot
Communications Manager
514-343-6111, extension 26696
Always on the lookout for development opportunities, Isabelle likes developing creative communication strategies and building bridges between people. Her work at CIAJ includes writing and translating various texts, creating brochures and designing visuals, and managing all web content. Isabelle graduated from the Conservatoire de musique du Québec à Montréal. A language lover, she also holds a certificate in translation from McGill University, where she pursues graduate studies in legal translation.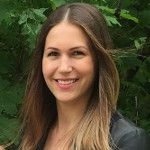 Vicki Gondek, CMP (on maternity leave)*
Project Manager of Judicial Programs
514-343-6111, extension 4098
Vicki is a project manager of all the judicial programs at CIAJ since 2014. She earned a bachelor's degree in Sociology from Concordia University, an Event Planning Certificate from LaSalle College and as of May 2017, she became a Certified Meeting Professional (CMP). When Vicki isn't planning CIAJ events throughout Canada, she likes to cook and spend time in the great outdoors biking around Montreal. *Please contact: Lynne Robichaud / lynne.robichaud@ciaj-icaj.ca / 514-343-6111, extension 4098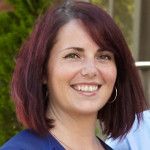 Lynne Robichaud
Judicial Programs Coordinator
514-343-6111, extension 4098
Lynne is a project coordinator of the judicial programs. In her last role as sales coordinator, she worked as a liaison between the sales team, channel partners, project designers and customer service staff to ensure a smooth execution of projects in Canada and the US. Lynne's career background also includes several years experience in software training, customer service and accounting. Having spent most of her life in New Brunswick, Ontario and travelling all over the world, she now has planted her roots in Montreal.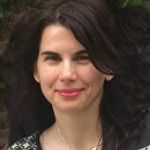 Mary Plagakis
Program Coordinator
514-343-6157
Mary is the coordinator for the non-judicial programs, making sure that everything runs smoothly, and everyone is well taken care of.  She holds a Bachelors in Sociology and a Bachelors in Child Studies from Concordia University.  She enjoys solving puzzles, getting caught up on reading her pile of books. One of the things on her to do list is travel to Australia and New Zealand.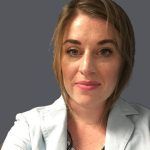 Maria Aylward, Lawyer
Project Coordinator
514-343-6111, extension 4099
Maria happily joined CIAJ after working as a lawyer in private practice with Gowling WLG, and originally, with an intellectual property boutique in Montreal. A proud Newfoundlander, Maria completed her B.Sc. and B.A. at Memorial University. While pursuing her J.D. at Dalhousie University, Maria was awarded the James A. MacDonald Award and the Eunice Beeson Memorial Prize for her academic success and scholarly involvement. For her articles, Maria worked as a Law Clerk at the Tax Court of Canada. Maria obtained her Civil Law degree at the University of Ottawa in 2012 and loves living in Montreal.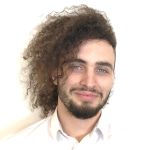 Nathan Afilalo
Student Intern
Advisor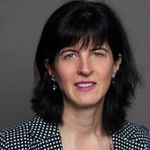 Professor Martine Valois, Lawyer
Faculty Advisor
Ms. Martine Valois, Ad.E. is an Associate Professor at the Université de Montréal's Faculty of Law. She is a graduate of this faculty (LL.B. and LL.D.) and Harvard University (LL.M.). Ms. Valois was Principal Drafting Advisor to the Commission of Inquiry on the nomination process of judges in Quebec (Bastarache Commission). Professor Valois is a researcher at the Centre de droit des affaires et du commerce international [Centre for Business and International Trade Law]. In 2018, she was a visiting researcher at the Max-Planck Institute for Social Anthropology in Halle, Saale, Germany. Her areas of research include judicial independence, legal theory and administrative justice. She is the author of several books related to these topics.