2018 Recipient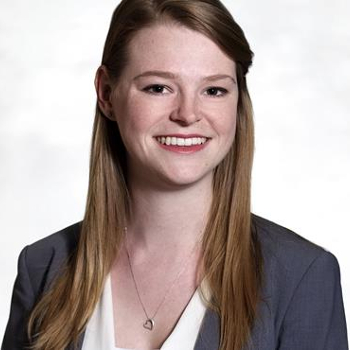 The 2018 CHR Essay Prize was awarded to Ms. Chantelle van Wiltenburg, for her paper "Theories of Personhood: Capturing the Legal Subject in a Dangerousness-Based Model of Preventative Detention". Me van Wiltenburg a gradué avec honneurs de la Faculté de droit de l'Université de Toronto au printemps 2018. Ms. van Wiltenburg graduated with honours from the University of Toronto Faculty of Law in Spring 2018.
About the Prize
This prize honours Christine Huglo Robertson, CIAJ's Executive Director between 1992 and 2012. Its goal is to engage law students in the work of CIAJ and to promote scholarship concerning the administration of justice. Discover CIAJ's Student Section
A stipend of $1,000
The winner will receive a stipend of $1,000 and will be invited to CIAJ's Annual Conference to be held in Ottawa from October 17 to 19, 2018. The paper may also be presented on that occasion. CIAJ will provide to the recipient: travel, accommodation and registration to the conference.
Eligibility
Competition for the prize is open only to students registered for an undergraduate degree (J.D., LL.B. or B.C.L.) at a Faculty of Law at a Canadian university and only for a paper written in the twelve months preceding the closing date for submissions.
Papers submitted for academic credit may be submitted for this prize.
Candidates must provide confirmation of their academic registration, including a statement of the date at which the text was written, and they must attest that the paper has not been submitted elsewhere, in whole or in part, for publication or a prize.
Submissions must be received by e-mail at ciaj@ciaj-icaj.ca no later than Friday, June 15, 2018. An announcement of the prize will be made early July.
Print the details (PDF)
Poster 11×17 (PDF)
Registration fee
A registration fee of $10 will be requested upon reception of the documents by email. CIAJ's annual membership is included and valid one year from the date of registration.
Subject and Form
The prize is awarded annually for an original paper, previously unpublished, on a topic relating to the administration of justice. Candidates are strongly encouraged to consider subjects relating to the theme of CIAJ's 2018 Annual Conference, which is: Justice and Mental Health.
Papers in French or English must be no more than 7,500 words, including notes and tables. They must be in a format compatible with Microsoft Word. The candidate's name and university should appear on the cover of the paper but the text must not otherwise identify the author of the submission.
Selection
A committee will select the best paper. It must be of publishable quality and make a significant contribution to scholarship concerning the administration of justice. CIAJ will not award the prize if there is no text of sufficient merit. CIAJ will publish the paper in digital or printed form. Copyright will remain with CIAJ.
Past Recipients