2023 Annual Conference: The Law of Borders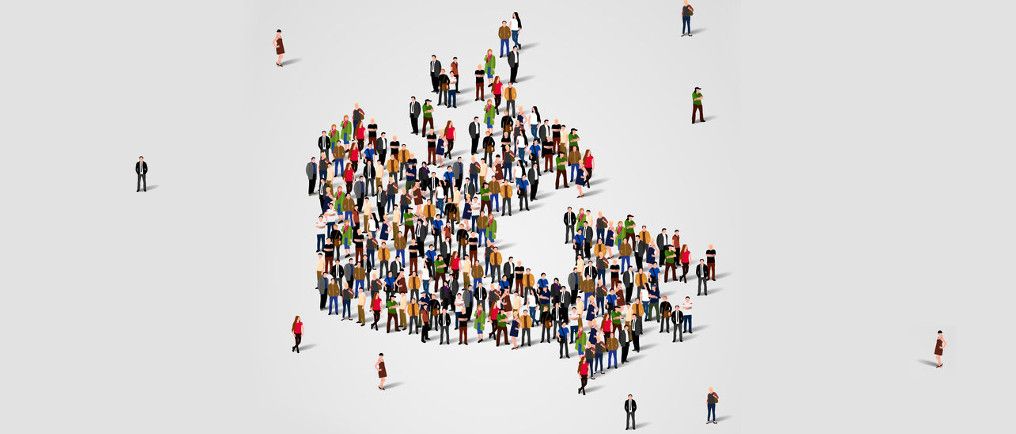 Date: October 25-27, 2023
Price per person: See all prices on bottom page, including: member-rates, early bird fee, etc.
Location: In Person: Ottawa Marriott Hotel, 100 Kent Street, Ottawa, ON K1P 5R7
Bilingual program with simultaneous interpretation
Participation in this program is accredited in provinces where CLE requirements for lawyers are mandatory.
Participation in this program is approved under Section 41 (1) of the Judges Act.
Topics Overview
CIAJ's 47th Annual Conference will explore current issues related to the law of borders. It will open the door to discussion and challenge the definition of what a "border" is, including the very notion of national borders, taking into account indigenous perspectives.
For many people, moving across borders implies facing vulnerability and precarity. How can we provide better protection to migrants and refugees, extending our vision beyond individuals to include families? In a world experiencing the effects of climate change, is our legal definition of a refugee still accurate? Furthermore, economic frontiers are becoming increasingly blurred. In such a context, it is also important to address work issues from the perspective of the adequacy of protections available to migrant workers, the implications of working remotely across territories, and the challenges of studying abroad, and to join forces in creating a more just and inclusive world.
Who should attend? This multidisciplinary program is open to all members of the legal community, including the judiciary, tribunal community, practitioners, law professors and students, and to everyone interested in issues related to borders and mobility.
Honorary Chair
The Honourable Justice Mahmud Jamal, Supreme Court of Canada
Co-Chairs
The Honourable Justice P. Colleen Suche, Court of King's Bench of Manitoba; CIAJ's President
The Honourable Justice Julie Dutil, Court of Appeal of Quebec; CIAJ's First Vice-President
Members
Professor Naivi Chikoc Barreda, Faculty of Law − Civil Law Section, University of Ottawa
The Honourable Justice Peter Edelman, Supreme Court, BC
The Honourable Justice James O'Reilly, Federal Court, Past-President, CIAJ
Mélanie Raymond, Administrative Judge, Tribunal administratif du travail
Alicia Seifert, Coordinating Member, Immigration and Refugee Board of Canada
The Honourable Justice Jeanne Watchuk, Supreme Court, BC
Christine O'Doherty, Lawyer; Executive Director, CIAJ
Nathan Afilalo, Lawyer, CIAJ
Prices
Note: Early Bird Special fees available until August 1, 2023.
CIAJ Members: $895 ($995 after August 1, 2023)
Non-Members: $1,045 ($1,145 after August 1, 2023)
Young Lawyers Members (5 years or less): $625 ($725 after August 1, 2023)
Young Lawyer Non-Members (5 years or less): $725 ($825 after August 1, 2023)
Students (enrolled full-time at Canadian university): $95
Not-for-profit: $600
Registration for a day: $500 per day
Become a partner of the Conference!
Position your organization as a committed leader in supporting the administration of justice in Canada and reach decision makers and prominent members from all branches of the legal community and across the country. Discover all the possibilities in our brochure: Sponsorship Package / Exhibitors
Contact
For further information, please contact the Project Manager of Multidisciplinary Programs, Mary Plagakis
Tel.: 514-731-2855
Email: mary.plagakis@ciaj-icaj.ca
---
Cancellation Policy:
30 days or more before the event: Administration fees of $40
7 days or more before the event: 50% of registration fees
Less than 7 days before the event: No refund
At any time, a participant may be replaced by another person without charge
COVID-19 Requirements
To protect everyone's health, the Canadian Institute for the Administration of Justice requests that participants, CIAJ staff, faculty members and speakers are vaccinated against COVID-19 unless they benefit from a recognized medical exemption. This request is in addition to any restrictions or vaccination requirements that may be in force in the jurisdiction or at the venue where the event is being held. Masks are strongly recommended.