Live Webinar | Stuck at Home: Tips and Tricks for Surviving (And Thriving) During a Crisis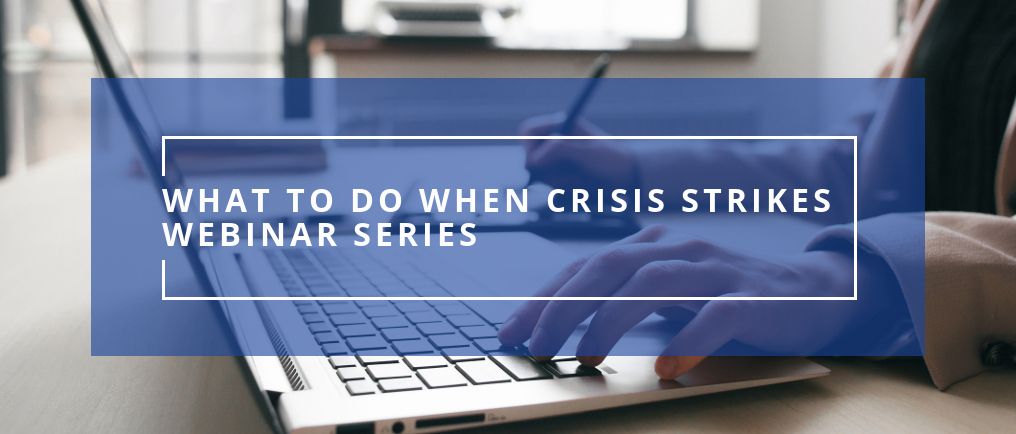 Date: April 8, 2020
Price per person: Free, but it is mandatory to fill the registration form (available until April 8, 2020 at 10 am, Eastern Time)
Location: 60-minute webinar beginning at 1:30 pm. ET (see the different time zones across Canada below)
***This webinar is past. View the recording on-demand on this page: https://ciaj-icaj.ca/en/library/videos/webinars-cpd/#goto-2020-webinar-series-on-what-to-do-when-crisis-strikes
This program contains 1 CPD hour in all Canadian provinces
This webinar is part of a series being created in reaction to the exceptional situation we are all experiencing with the development of COVID-19. CIAJ is encouraging communication and countering social isolation by bringing the legal community together. During a crisis, we should continue engaging with colleagues, pursuing learning activities and sharing useful tips, even if remotely. 
All episodes of this series are offered for free when watched live. Videos are made available on-demand afterwards at the cost of $35 each. Remember that our webinars are always free for CIAJ Members, although registration is mandatory for all live webinars. 
Overview of the third episode
During this unprecedented "quarantine time", we must remain innovative and creative in order to stay productive at home. How important is maintaining a routine and schedule? What tools and tricks can we implement in our daily lives to decrease stress and ease the monotony of staying put? Join us to learn practical tips to help stay healthy and happy during times of crisis.
Speakers
Valérie Gobeil, Lawyer, Head of Development, GSoft
Valérie Gobeil works in organizational development and learning in a tech company. Most of her focus is on developing tools, methods and experience to help managers and team members better work together. She is a trained lawyer with varied experience in conflict resolution who now helps implement strong conflict-prevention mechanisms.
Tamara Mosher-Kuczer is an Associate at Capelle Kane Immigration Lawyers in Ottawa, Ontario, where she practices exclusively in the area of Citizenship & Immigration law. Tamara is an active member of the CBA Immigration and the OBA Immigration Sections. Tamara was on the Executive of the CBA Immigration Section from 2016-2018, where she acted as the Section's External Relations Coordinator. Tamara was also a member-at-large of the OBA Immigration Section in 2018. Tamara has spoken on panels for the CBA, OBA, and LSO CPDs.
NOTE
A link to the webinar platform and a password will be sent by email 48 hours prior to the event. It is recommended to test the platform beforehand. 
Broadcast time across Canada
PT 10:30–11:30 am
MT 11:30 am–12:30 pm
CT 12:30–1:30 pm
ET 1:30–2:30 pm
AT 2:30–3:30 pm
NT 3:00–4:00 pm
Contact
For further information, please contact the Program Coordinator, Mary Plagakis
Tel.: 514-731-2855, extension 4
Fax: 514-731-3247
Email: mary.plagakis@ciaj-icaj.ca