Live Webinar | Becoming the Boss of Your Mental Health: Self-Management Practices for Anxiety in the Workplace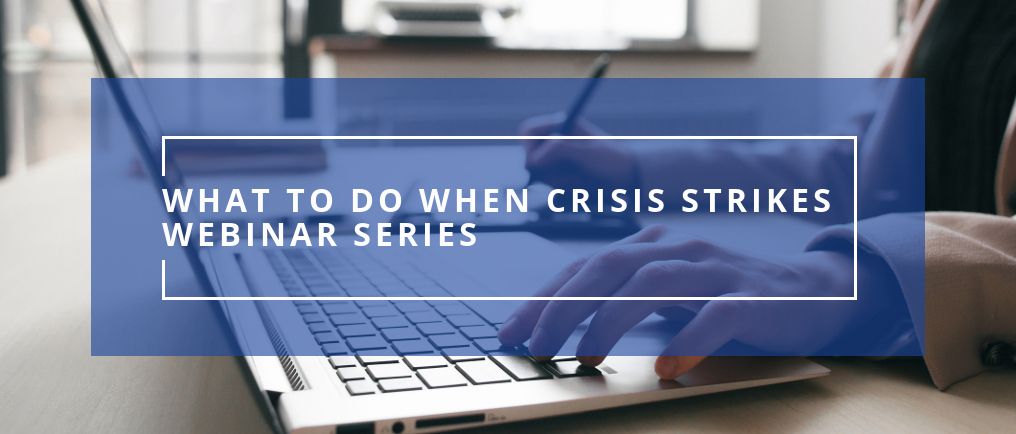 Date: March 25, 2020
Location: 75-minute webinar beginning at 11:30 a.m. ET (see the different time zones across Canada below)
***This webinar is past. View the recording on-demand on this page: https://ciaj-icaj.ca/en/library/videos/webinars-cpd/#goto-2020-webinar-series-on-what-to-do-when-crisis-strikes
This webinar is part of a series being created in reaction to the exceptional situation we are all experiencing with the development of COVID-19. CIAJ is encouraging communication and countering social isolation by bringing the legal community together. During a crisis, we should continue engaging with colleagues, pursuing learning activities and sharing useful tips, even if remotely. 
All episodes of this series are offered for free when watched live. Videos will also be made available on-demand at the cost of $35 each. Remember that our webinars are always free for CIAJ Members, although registration is mandatory for all live webinars. 
Overview of the first episode
Anxiety, stress, pressure, depression. Each year, between 10 and 20% of workers will experience symptoms of a severity that will affect their presence or productivity at work, not to mention their level of commitment and well-being. Unprecedented events such as the COVID-19 health crisis can exacerbate mental health conditions. No one is immune, but everyone can play an active role in overcoming and preventing them. What actions can help you become or remain the boss of your mental health? What are the actions of your colleagues? Find out how to empower yourself, cultivate self-management and take care of your well-being… your way.
Speaker
Ms. Nadia Hammouda, English Community Lead, Revivre
Nadia has 10 years of experience in the health and healthcare space across the public, private and non-profit sectors, from Montréal to Kuwait City. In her role as English Community Lead at Revivre, Nadia is responsible for implementing the organization's strategic vision to build stronger ties with the English-speaking communities of Québec, so that a greater number of individuals can access quality mental health support. She also facilitates Revivre's Anxiety Self-Management Workshop. She holds a master's degree in public policy & public administration and a bachelor's degree in psychology.
NOTE
A link to the webinar platform and a password will be sent by email 48 hours prior to the event. It is recommended to test the platform beforehand. 
Broadcast time across Canada
PT 8:30–9:45 am
MT 9:30–10:45 am
CT 10:30–11:45 am
ET 11:30 am–12:45 pm
AT 12:30–1:45 pm
NT 1:00–2:15 pm
A French session will take place at 1 p.m, which requires a separate registration, available here: https://www.jedonneenligne.org/ciaj-icaj/webhealth2fr/
Contact
For further information, please contact the Program Coordinator, Mary Plagakis
Tel.: 514-731-2855, extension 4
Fax: 514-731-3247
Email: mary.plagakis@ciaj-icaj.ca