Justice Forward − A Series on Modernization | Webinar #3: Transforming the Justice System: Exploring a Trauma-Informed Approach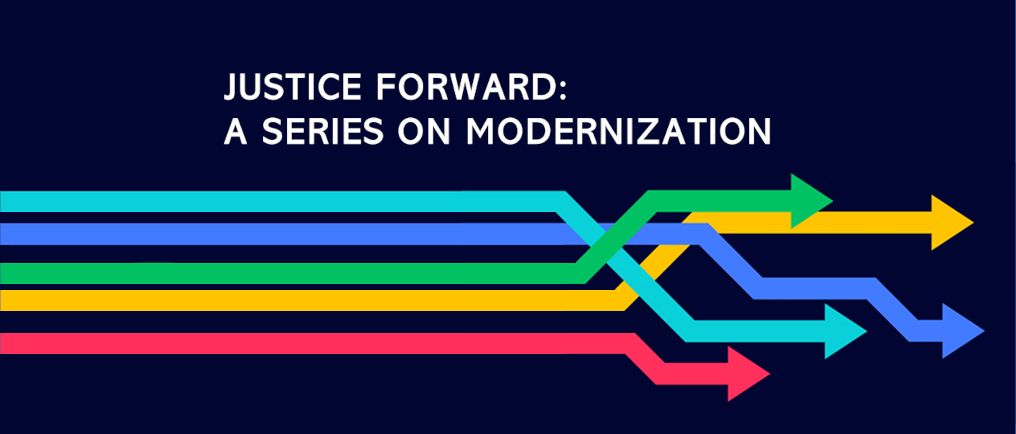 Date: November 30, 2021
Price per person: Regular Fee: $35 / CIAJ Members: Free (registration is mandatory)
Location: Online
***This event is over. You can watch the videos here.
In collaboration with: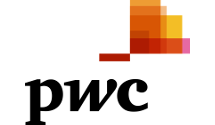 Join us for a three-part webinar series which will initiate a discussion on the future of justice and help pave the way to a major roundtable, taking place in the spring of 2022. The webinar's aim is to refine the participants' knowledge of key trends affecting the administration of justice. These topics will then be examined at greater depth during our roundtable. This series will provide attendees with in-depth knowledge and insights that will help build a future with improved justice services and better outcomes for families, businesses, and society.
Webinar #3 – Transforming the Justice System: Exploring a Trauma-Informed Approach
Date: November 30, 2021
Language: Bilingual, with simultaneous interpretation
NOTE: The three 90-minute webinars are free for CIAJ Members, but registration is mandatory. Regular fee: $35. It will be possible to register until noon (Eastern Time), the day prior to the webinar. 
Start time according to different time zones in Canada
PT: 12:30 pm / MT: 1:30 pm / CT: 2:30 pm / ET: 3:30 pm / AT: 4:30 pm / NT: 5:00 pm
The time zone used in the program is Eastern Time
***The links to archived videos of webinars #1 and #2 are available below.
Moderator (see biography below)
Tamara Cherry, Former Crime journalist, CTV News Toronto; Founder, Pickup Communications
Speakers (see biographies below)
Roxane Martel-Perron, Senior Manager, Public Safety, Defense & Justice, PwC Canada; Criminologist / Violence and Violent Extremism / Prevention. U.S. Department of State's Combatting Hate IVLP
Mark Farrant, Chief Executive Officer & President; Canadian Juries Commission
The Honourable Justice John B. McMahon, Superior Court of Justice (Ontario)
Overview
Hate-motivated crime is increasing year-on-year in Canada, with some recent high-profile cases highlighting this issue and its impact on our communities. When such devastating issues and crimes are brought to the court, they can have a lasting and traumatic effect on its participants whether they be victims, witnesses, jurors, or justice professionals.
In this webinar we will bring together a panel of industry leaders across the judicial, legal and medical community. During the session we will explore the drivers of those motivated by hate and extreme violence, how to create a trauma-informed courtroom, and how to help mitigate the impacts on participants and professionals engaged in such cases.
This is the third webinar of the Justice Forward series hosted by CIAJ and PwC. In this webinar, we will be examining the importance of well-being, taking a more trauma-informed, human-centric approach to support legal and justice professionals and participants. From Justice to Juror, Crown to Court Security Officer – building a culture of well-being at the core of the court and within justice organizations can reduce trauma and enable a sharper focus on achieving just outcomes.
What You'll Learn from This Session…
1. What a trauma informed approach in such cases could look like.
2. The increasing importance of wellness in the courts to support participants and professionals.
3. How this approach can be achieved in order to create a healthier justice system and experience for all those involved
Series Schedule
Webinar #1: May 12, 2021: Hybrid Courts – The New Operational Normal ARCHIVED VIDEO
Webinar #2: June 16, 2021: Redesigning Justice Administration − Pillars and Obstacles of Innovation ARCHIVED VIDEO
Webinar #3: November 30, 2021
Roundtable: Spring 2022
Biographies
Tamara Cherry is a trauma researcher, victim advocate and communications consultant who spent the bulk of her career as an award-winning journalist in some of Canada's largest newsrooms. She left her post as CTV News Toronto's crime specialist in 2019 to launch Pickup Communications, a public relations firm that specializes in supporting victims and survivors of traumatic events and providing communications consulting for justice-sector clients. Tamara is also the author of All the Bumpy Pebbles, a novel about domestic sex trafficking. She is now working on her second book. It's called Unspeakable: Victims, Survivors & the Media. Part journalism, part memoir, this book is based on Tamara's research project examining the impact of the media on trauma survivors, and the impact of trauma on journalists. Tamara is a regular voice on Newstalk 1010 radio in Toronto. She lives in Regina, Saskatchewan with her partner and their three kids.
Roxane Martel-Perron holds a Master's degree in Management of International Development and Humanitarian Action (Université Laval), and a Master's degree in Criminology (University of Montreal), where she studied disengagement from far-right violent extremism. She has delivered violence prevention and capacity-building programming in more than 12 countries, having collaborated with the United Nations, local and national governments, as well as NGOs. Roxane is a senior manager in PwC's Public Safety, Defense & Justice practice where she helps public safety agencies make communities safer, and is a member of the Canadian Network for Research on Terrorism Network, Security & Society (TSAS).
Mark Farrant is the Founder and CEO of the Canadian Juries Commission, a National not-for-profit representing and supporting Canadians on jury duty and coroner's inquests. A former Fortune 500 Marketing and Insights Executive, Mark began advocating for improved supports for jurors and reforms to jury duty stemming from his own experience as a juror. In August of 2021, The Government of Canada announced its support to the Canadian Juries Commission for their project: British Columbia Jury Support Pilot: Jury Duty Peer Support and Mental Health First Aid and Wellness Training for Sheriffs and Court Officers. Mark was named one of 150 Difference Makers in Mental Health by the Centre for Addiction and Mental Health as part of Canada's 150 celebrations.
The Honourable Justice John B. McMahon attended the University of Windsor Law School in 1981 and was called to the Ontario bar in 1983. He served as a Crown Attorney in Toronto where he prosecuted all levels of Court with numerous murder and attempted murder prosecutions from 1984 to 2004. In 2004, he was appointed to the Ontario Superior Court of Justice. He was the Team Leader of the Homicide/Criminal Trials team from 2010 to 2020. He has conducted numerous murder trials with and without Juries. He also case managed most murder cases in Toronto for the last 10 years.
---
Contact
For further information, please contact the Project Manager of Multidisciplinary Programs, Mary Plagakis
Tel.: 514-731-2855, extension 4
Email: mary.plagakis@ciaj-icaj.ca