Webinar: Restorative Justice Measures in Canada
– With the Support of the NBLF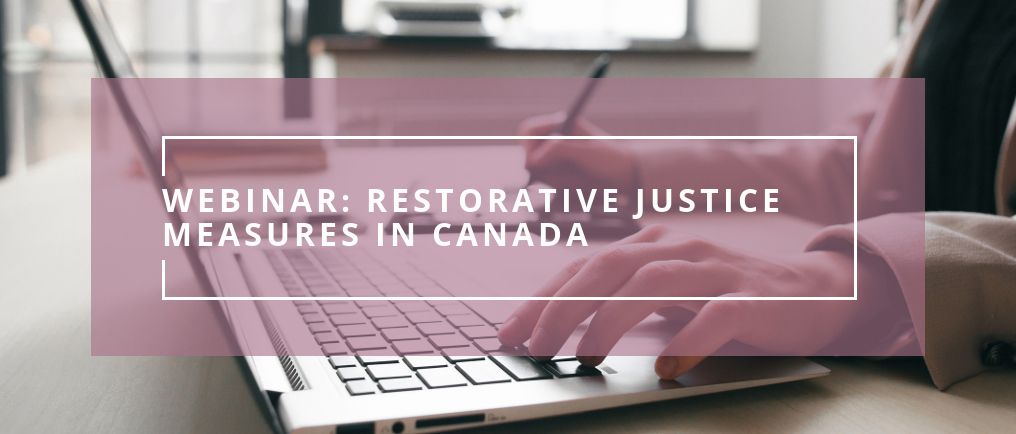 Date: March 17, 2021
Price per person: $35 per person. Free for CIAJ Members and Residents of New Brunswick (registration is mandatory)
Location: Online
***This event is over. You can watch the videos here.


This 90-minute webinar is made possible thanks to the support of the New Brunswick Law Foundation.
Language: In English, with simultaneous interpretation
Start time according to different time zones in Canada
PT: 11:30 am / MT: 12:30 pm / CT: 1:30 pm / ET: 2:30 pm / AT: 3:30 pm / NT: 4:00 pm
Audience: All judges and court employees
Speakers
The Honourable Justice Patrick Healy, Court of Appeal of Quebec
Marie-Eve Sylvestre, Dean, Full Professor, Faculty of Law – Civil Law Section, University of Ottawa
Moderator
The Honourable Chief Justice Marc Richard, Court of Appeal of New Brunswick
Topics Overview
Sentencing in other provinces; mental health components; probation services; alternatives to long-term imprisonment; etc.
Registration is mandatory. The registration form will be available until the day prior to the webinar, at 3:30 pm (Atlantic). Indications on how to access the Zoom platform wil be sent by email 24-48 hours prior to the event. It is recommended to test the platform beforehand. The webinar will be recorded and available on-demand.
Discover the new book co-authored by Marie-Eve Sylvestre (University of Ottawa), Nicholas Blomley (Simon Fraser University) and Céline Bellot (Université de Montréal)
Red Zones: Criminal Law and the Territorial Governance of Marginalized People
ISBN: 9781316635414
NOTE: It is possible to register for one more webinar using the same form. To learn more, click on the link below:
---
Contact
For further information, please contact the Program Coordinator, Mary Plagakis
Tel.: 514-731-2855, extension 4
Email: mary.plagakis@ciaj-icaj.ca