Episode 46: The February Crisis and the Emergencies Act
More Themes – Feb 2022
This podcast is available on your favourite platforms, including Apple Podcasts and Spotify. Subscribe, rate, and leave a comment! Please write us to info@ciaj-icaj.ca if you wish to receive an email when a new podcast is published.
Episode 46: The February Crisis and the Emergencies Act
Broadcast Date: February 17, 2022
Summary
Putting the February 2022 Crisis in context requires taking a step back and getting a better grasp of Canada's Emergencies Act and its implications. In this timely podcast, CIAJ's Executive Director and Lawyer Christine O'Doherty is asking UofT Faculty of Law Professor Kent Roach some crucial questions: How did we get to this point? How does federalism affect policing? What's the Emergencies Act trying to do? What next if it doesn't work?
Guest
Related documentation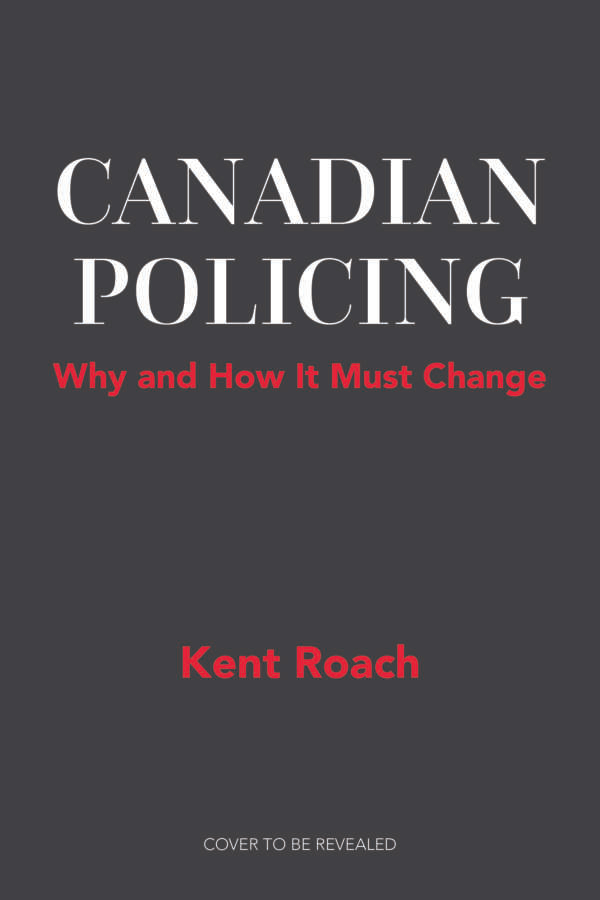 – Canadian Policing: Why and How It Must Change
By Kent Roach, Publication Date: March 20, 2022
https://irwinlaw.com/product/canadian-policing-why-and-how-it-should-change/
– "Freedom Convoy" Occupation Highlights Canada's Security Challenges
Blog Post by Kent Roach, February 14, 2022
Kent Roach, CM, FRSC  is a Professor of Law at the University of Toronto. He was elected a Fellow of the Royal Society of Canada in 2002, appointed as a member of the Order of Canada in 2015 and was awarded the Molson Prize for contributions to the social sciences and humanities in 2017. He is a former clerk to Justice Bertha Wilson. Professor Roach's most recent book Canadian Policing: Why and How it Must Change will be published by Irwin Law and Delve Publishing in the coming weeks. He has served as director of research to numerous inquiries and reviews including the Commission of Inquiry into the Bombing of Air India Flight 182 and the Independent Review of the Toronto Police's Missing Persons Investigations that resulted in the Missing and Missed Report (2021) by Justice Gloria Epstein. He also served on the research advisory committees for the Arar and Ipperwash inquiries both involving review of police conduct. He wrote expert reports on police-government relations for Ontario's Ipperwash Inquiry and Quebec's Inquiry into the Protection of Journalist Sources. He served on expert panels convened by the Canadian Council of Academies that produced Policing in the 21st Century: New Policing for New Challenges (2014) and Towards Peace, Harmony and Well-Being: Policing in Indigenous Communities (2019). He was volume lead for the Truth and Reconciliation Commission's volume five on the legacy of residential schools for Indigenous people. Acting pro-bono, he represented Aboriginal Legal Services in a number of Supreme Court cases including R. v. Gladue on sentencing and R. v. Golden on police powers. He is the author with Craig Forcese of False Security: The Radicalization of Canadian Anti-Terrorism which won the 2016 Canadian Law and Society best book award. His book Canadian Justice Indigenous Injustice: The Gerald Stanley and Colton Boushie Case was short-listed for 2019 Shaughnessy Cohen Prize and his Due Process and Victims' Rights and the The Supreme Court on Trial were both shortlisted for the Donner Prize.  He is also the author of Remedies for Violations of Human Rights published by Cambridge University Press in 2021 and of the Criminal Law and with Robert J. Sharpe The Charter of Rights Freedoms both in their 7th editions and published as part of Irwin Law's Essentials in Canadian Law series.
Host
Christine O'Doherty, Lawyer and Executive Director, CIAJ
Christine O'Doherty has been CIAJ's Executive Director since 2017. A bilingual lawyer experienced in professional, labour and commercial law, she has contributed to developing and implementing effective government relations and public affairs strategies for a number of major organizations. Ms. O'Doherty has taught at the Faculté de pharmacie de l'Université de Montréal for 14 years, where she was responsible for the implementation of the soft skills curriculum for graduate and undergraduate students. In her spare time she writes fiction.
---
In All Fairness is a Canadian Institute for the Administration of Justice podcast channel welcoming representatives from the legal community and exploring how we can all contribute to improving the administration of justice in Canada. Legal professionals will benefit from informed discussions on key issues, essential knowledge and insights to strengthen their practice.
Visit the upcoming programs section of our website or the online library, or contact us if you want to learn more and expand your skills. Numerous programs are available, including customized training.
Questions and suggestions are always welcome. Please write to info@ciaj-icaj.ca