Live Webinar | Six Months of Vavilov: Where Are We Now?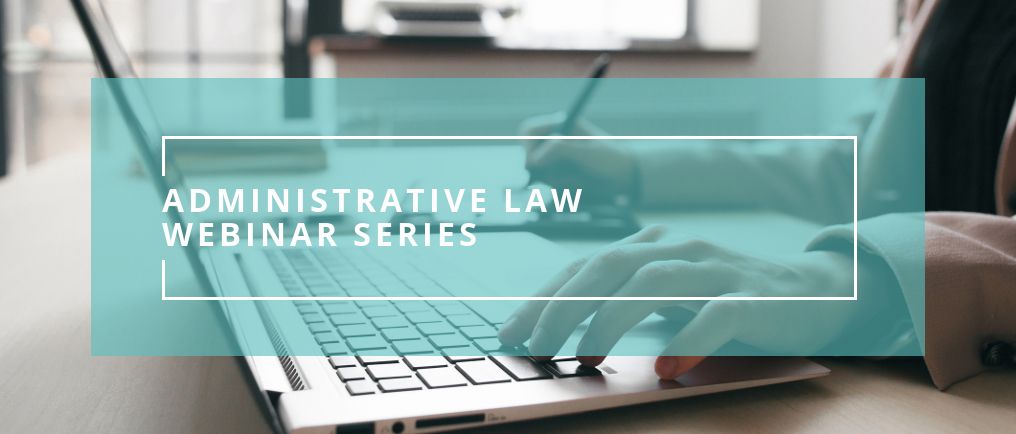 Date: May 25, 2020 / 11:30 am
Price per person: $35 (Groups should register at the rate of $35 x the number of participants) / Free for CIAJ Members, but it is mandatory to fill the registration form.
Location: 60-minute webinar beginning at 11:30 am ET ***The registration form will be available until May 25, 2020 at 10 am (ET)
***This webinar is part of a series. Past recordings are available on demand on this page: https://ciaj-icaj.ca/en/library/videos/webinars-cpd/#goto-2020-webinar-series-administrative-law
This program contains 1 CPD hour in all Canadian provinces.
Overview
On January 30, 2020, in partnership with the Federal Court of Appeal, CIAJ held a first webinar addressing specific questions such as essential elements, benefits and potential impact of the Bell-NFL-Vavilov trilogy of administrative law appeals released on December 19, 2019. Today, we are asking: Where are we now?
Speaker
Moderator
NOTE
Indications on how to access the GoToWebinar platform will be sent by email 48 hours prior to the event. It is recommended to test the platform beforehand. 
Broadcast time across Canada (Monday, May 25, 2020):
PT 8:30–9:30 am
MT 9:30–10:30 am
CT 10:30–11:30 am
ET 11:30 am–12:30 pm
AT 12:30–1:30 pm
NT 1:00–2:00 pm
Contact
For further information, please contact the Program Coordinator, Mary Plagakis
Tel.: 514-731-2855, extension 4
Fax: 514-731-3247
Email: mary.plagakis@ciaj-icaj.ca