COVID-19: First Nations Communities May Have the Most to Lose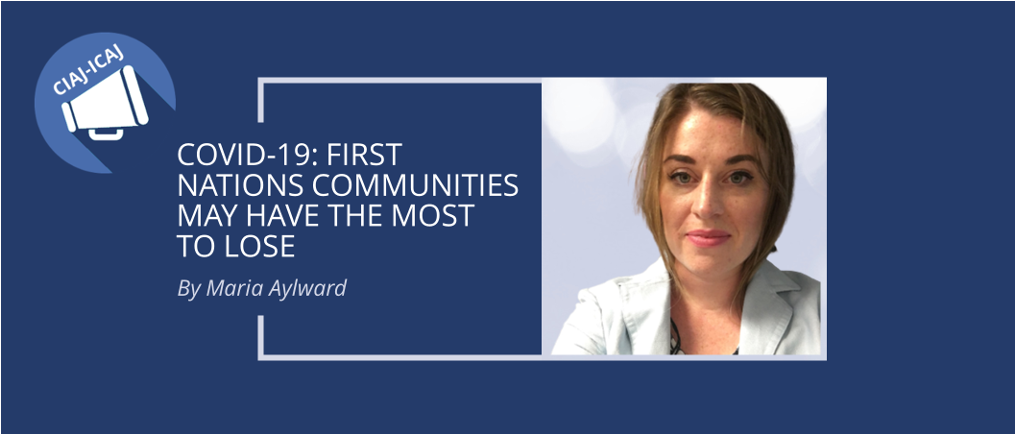 While Canadians take measures to protect against COVID-19, First Nations communities may have the most to lose. Protecting vulnerable populations has been a paramount concern across Canada during the COVID-19 crisis, and this holds especially true for First Nations, Inuit and Métis communities. The vulnerability of these communities has been emphasized by Canada's Chief Public Health Officer Theresa Tam, since many live with a higher prevalence of underlying health issues and difficult living conditions.
Band offices have closed across the country and many First Nations have declared a state of emergency. Due to social distancing guidelines, unique cultural traditions centering around community gatherings and ceremonies that are vital to the Indigenous way of living are already being stifled. Some groups have organized virtual powwows to stay connected during the pandemic. Central to many of these practices are Indigenous Elders who act as a community's institution, bearing knowledge of cultural practices, traditions and histories. Aside from their age vulnerability, Elders in Indigenous communities have high rates of diabetes and autoimmune disease, many relying on caregivers to provide healthcare and essential living supplies.
Isolation can cut both ways for remote First Nations communities. On the one hand, fewer people are moving in and out of Northern regions, and isolation has protected them from the high infection rates observed in big centres. On the other hand, if COVID-19 infiltrates a small community, they are often far from help, and the damage may be absolute. The difficulties that come with living in a remote community are exacerbated during a pandemic.
Not all communities can be reached by road or railway, and flights are often crucial for importing supplies. Already, flights across the North have been dramatically cut back and, in some cases, suspended. Not to mention, small planes packed with people are not ideal in a time of quarantine against a highly contagious virus. Some communities contend with overcrowding and lack of clean drinking water, others are not equipped with cell phone service or even a proper sewage system. There are 96 isolated First Nations communities in Canada. If the virus were to strike one of them, the toll could be the loss of a unique culture, language and history.
On March 18, 2020, the Federal Government provided an Indigenous Community Support Fund, which has allotted $305 million to address the needs of First Nations, Inuit and Métis communities. While Assembly of First Nations National Chief Perry Bellegarde tweeted that this was "an important start", the endowment makes up less than one percent of government funding distributed during the crisis.
The Truth and Reconciliation Commission's calls to action of 2015 have been termed a blueprint for reconciliation with First Nations communities in Canada. Based on the research of the Yellowhead Institute, a First Nations-led research centre based out of Ryerson University, only nine calls to action of the 94 had been completed by the end of 2019. Completing these calls to action would be a step towards eradicating the inequities that Indigenous communities face. Canada has yet to implement the United Nations Declaration on the Rights of Indigenous Peoples (UNDRIP), though in November 2019, British Columbia became the first and only province to formerly enshrine a part of the treaty into law.
Canadian Indigenous communities have already endured much hardship; the COVID-19 crisis is another challenge that—if not handled properly and with adequate support—could devastate their unique cultures and vulnerable populations.