Check out the episodes
Episode 2: Who's Afraid of Plain Language?
Writing Skills – Nov 25, 2020
Host Caroline Mandell speaks with professional editor Iva Cheung and language expert Cheryl Stephens about the challenges and benefits of plain language in legal writing.
Episode 1: Welcome to Judgment Writing School!
Writing Skills –
Host Caroline Mandell speaks with Justice John I. Laskin, language specialist Edward Berry and educator and consultant Steve Armstrong about the Canadian "judgment writing school." In this episode, we explore the reasons why judges need to learn how to write judgments, even though they have spent a career reading them.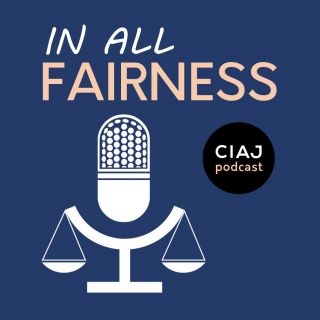 In All Fairness
About this Podcast Channel –
In All Fairness is a Canadian Institute for the Administration of Justice podcast channel welcoming representatives from the legal community and exploring how we can all contribute to improving the administration of Justice in Canada. Legal professionals will benefit from informed discussions on key issues, essential knowledge and insights to strengthen their practice.