Social Innovation and Access to Justice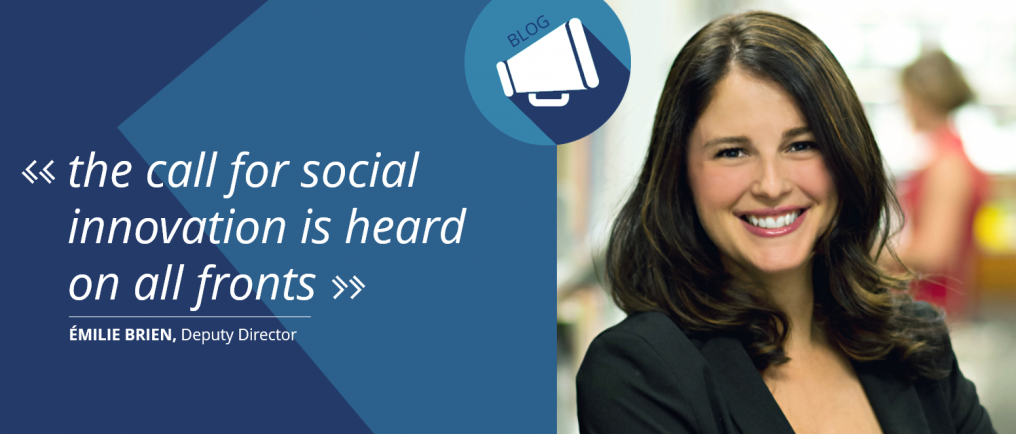 Ontario was the first province to fund legal aid in 1964. Before then, and across the country, there were lawyers offering free legal services and community clinics helping the poorest with legal assistance. Each in their own way, they were trying to fill an unmet social need. Today, each province has its legal aid system funded by government. This is the perfect example of a social innovation, introduced with success in our legal system.
Today our legal system is once again called to renew itself. Across the country, the long delays and lack of access are underlined repeatedly. Again, we face an unmet social need and the call for social innovation is heard on all fronts.
What is social innovation?
According to the Centre de recherche sur les innovations sociales (Center for research on social innovations – CRISES), social innovation is: "An intervention initiated by social actors, to meet an aspiration, fill a need, bring a solution or take advantage of an opportunity to change social relations, transform a framework or propose new cultural orientations. "
There are three specificities to social innovation:
1- A social purpose
Looking for an innovative solution to an unsatisfactory social condition. Here, the lack of access to justice.
The proposed solution may take the form of a new service or product, a new target, a new organization or a new process. Whether through technology, research, training, new business models or new procedures: all means are good. It's time to be ingenious.
2- A process of cooperation / co-construction between social actors
Initiatives can come from anyone: lawyers from all areas, judges, politicians, law students, regulatory bodies, associations, community organizations or the public. The important thing is to work together and to ensure good communication between the various stakeholders if we want these initiatives to have the potential of becoming innovations.
3- The aspirations of social and cultural change
Ultimately, we want the innovation to be standardized or even institutionalized. In our case, we aspire to a change in judicial culture, nothing less.
Social Innovation and you
The road is long to achieve our goal, but many initiatives are emerging from various organizations, such as: the ADAJ Research Project, the Cyberjustice Laboratory, the Canadian Forum on Civil Justice, the Legal Innovation Zone, the Civil Resolution Tribunal, The Action Group (TAG), the BC Family Innovation Lab, to name a few.
Whatever the role you play in the justice system, you are invited to participate in this search for solutions, with your ideas and actions. Throughout the year, CIAJ also offers various opportunities to participate in roundtables, seminars and education programs on topics of importance for the administration of justice.
Moreover, the exchange of ideas is part of the mission of CIAJ. I therefore invite you to inform us of the various initiatives you learn about.
Who knows, maybe we can innovate together?
Contact me at emilie.brien@ciaj-icaj.ca.
Émilie Brien, lawyer, Deputy Director at CIAJ