About the Prize
This prize honours Christine Huglo Robertson, CIAJ's Executive Director between 1992 and 2012. Its goal is to engage law students in the work of CIAJ and to promote scholarship concerning the administration of justice.
The recipient will be invited to CIAJ's 42nd Annual Conference, which will take place in Montreal from October 2-4, 201, and may be invited to present the paper on that occasion. CIAJ will provide to the recipient: travel, accommodation and registration, and a stipend of $500.
Eligibility
Competition for the prize is open only to students registered for an undergraduate degree (J.D., LL.B. or B.C.L.) at a Faculty of Law at a Canadian university and only for a paper written in the twelve months preceding the closing date for submissions. Papers submitted for academic credit may be submitted for this prize. Candidates must provide confirmation of their academic registration, including a statement of the date at which the text was written, and they must attest that the paper has not been submitted elsewhere, in whole or in part, for publication or a prize.
Registration  Fee
A registration fee of $10 is requested. CIAJ's annual membership is included and valid until December 31, 2017. Please send a cheque no later than June 16, 2017 to: Canadian Institute for the Administration of Justice, 3101 Chemin de la Tour, A-3421, PO Box 6128, Stn. Centre Ville, Montreal, Quebec H3C 3J7.
Subject & Form
The prize is awarded annually for an original paper, previously unpublished, on a topic relating to the administration of justice. Candidates are strongly encouraged to consider subjects relating to the theme of CIAJ's Annual Conference. The theme for the 2017 conference to be held in Montreal from October 2 to 4 is: Cultural and Religious Diversity in the Administration of Justice.
Papers in French or English must be no more than 7,500 words, including notes and tables. They must be in a format compatible with Microsoft Word. The candidate's name and university should appear on the cover of the paper but the text must not otherwise identify the author of the submission.
Selection
A committee will select the best paper. It must be of publishable quality and make a significant contribution to scholarship concerning the administration of justice. CIAJ will not award the prize if there is no text of sufficient merit. CIAJ will publish the paper in digital or printed form. Copyright will remain with CIAJ. 
Submissions must be received by e-mail at info@ciaj-icaj.ca no later than June 16, 2017. An announcement of the prize will be made early July.
2016 Recipient
Mr. Graham Sharp, a student at the University of Saskatchewan College of Law, is the recipient of the 2016 Christine Huglo Robertson Essay Prize for his text The Right of Access to Justice Under the Rule of Law: Guaranteeing an Effective Remedy. This prize comes with a $500 stipend. The CIAJ also invited the author to its 2016 Annual Conference "Civil Justice and Economics: A Matter of Value," held October 5-7, 2016, in Ottawa. Press release (PDF)
About the Author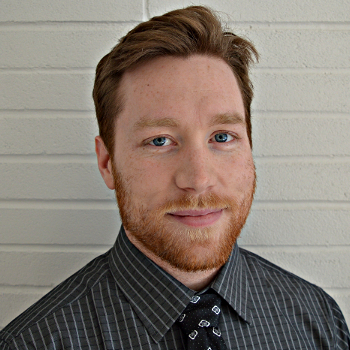 Graham Sharp
3rd year undergraduate student
University of Saskatchewan College of Law
Born in Milton, Ontario, Graham Sharp has just entered his third and final year of undergraduate studies at the University of Saskatchewan College of Law. In the summer after his first year, he completed an externship at the Saskatchewan Human Rights Commission.  He holds a bachelor's degree in English from the University of Ottawa and a postgraduate certificate in Dispute Resolution from York University.

Past Recipients